TW: Cissexism and misogyny. That awkward moment when a gay man's sexual orientation seems to be defined simply by an aversion to a body part that some men actually have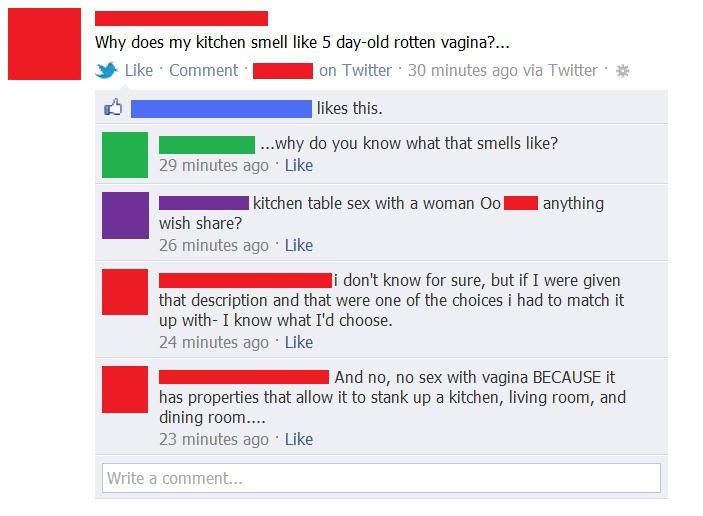 I'm wondering who told Red that vaginas are capable of creating smells that permeate three separate rooms, and that penises or assholes are not. Maybe he's confusing vaginas with like…dead bodies or something? Idk idk.
I can understand not being attracted to certain body parts, but people? This whole "OMG EW VAGINAS LOLOL" bullshit really needs to go. 
I once had a gay acquaintance say "I was born by C-section, because I didn't even want to touch a vagina in order to be born!" I don't know if he really thought that, or if he believed it was what he was "supposed" to say, as a gay man, but either way, it says a hell of a lot about the casual disrespect for women and female-assigned people that exists in the gay male community. And I'm sick of it.